Perko® achieves ISO 9001:2015 Certification
April 28, 2017 12:00 pm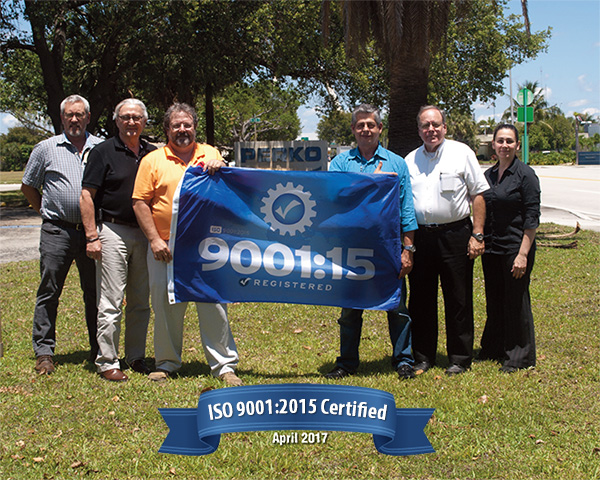 The longstanding manufacturer of Marine Hardware, Lights & Fuel System Components, Perko, Inc. Miami, Florida, proudly announces that they have successfully completed the transition to the ISO 9001:2015 standard. PERKO® has been an ISO registered company for over 21 years. They first became compliant to the 1994 version of the standard in 1996. Subsequently they have maintained their certification and successfully migrated through the various standard revisions in 2000, 2008 and now 2015.
PERKO® prepared for this transition for two years once the draft versions became available. The introduction of risk analysis added new challenges. The company put together a transition plan and timeline with the goal of achieving the upgraded certification a year before the September 2018 deadline set by their registrar. With everything on schedule and in place to meet the new standard's requirements by the end of 2016, the company made the decision to attempt the transition well ahead of the registrar's deadline. The audit was performed at the beginning of April with their registrar recommending the successful transition compliance to the new standard.
Perko®, Inc. is a made in the USA, manufacturer of superior marine navigation lights, hardware, fuel system components and accessories since 1907.