Quartz-Halogen 2-Pin Prefocus
[Fig. No. 0839]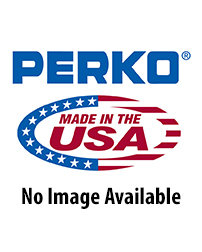 Product Description
Bulb for Solar-Ray® Searchlights
Product Notes
The approximate range listed above are based on photometric measurements of beam candlepower output under ideal conditions. Many factors such as atmospheric conditions, size and color of target, background, etc., may reduce effective range considerably; therefore, these figures are offered only as a guide to compare different bulb and voltage options.

Please Order Carefully, Bulbs Are Not Returnable.

The "Rated Average Laboratory Life in Hours" of the Bulb Manufacturer obtained in closely controlled laboratory life testing of groups of lamps at their design voltage. It is not necessarily the same as the service life where conditions such as shock, vibration, voltage fluctuation and environment may result in a shorter average attained life.
Have a Question?
Still have a question about the Figure No. 0839 Quartz-Halogen 2-Pin Prefocus that wasn't answered on this page? Contact us!
View Contact Information
Other Products in Spare Parts