Perko announces introduction of new half-liter canister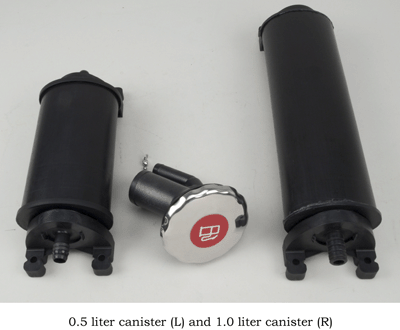 Perko, and emission system partner Delphi, have introduced a new 1/2 liter carbon canister. This new EPA certified canister is less expensive and significantly smaller that their current 1 liter canister.
It has an overall length of just over 9", essentially eliminating the problem of finding space for canisters on smaller boats. This new canister is certified for use on tanks holding as much as 45 gallons of fuel for trailerable boats, and up to 90 gallons for non-trailerable boats. All Delphi canisters are in production and available now.
Perko has been manufacturing state-of-the-art fuel system components for boat owners and builders worldwide since 1936. It offers a wide range of canisters, fuel system valves, fills, vents and caps. More information on Perko's Evaporative Emissions Control Systems, emissions regulations, requirements and solutions can be found at www.perkofuelsystems.com.